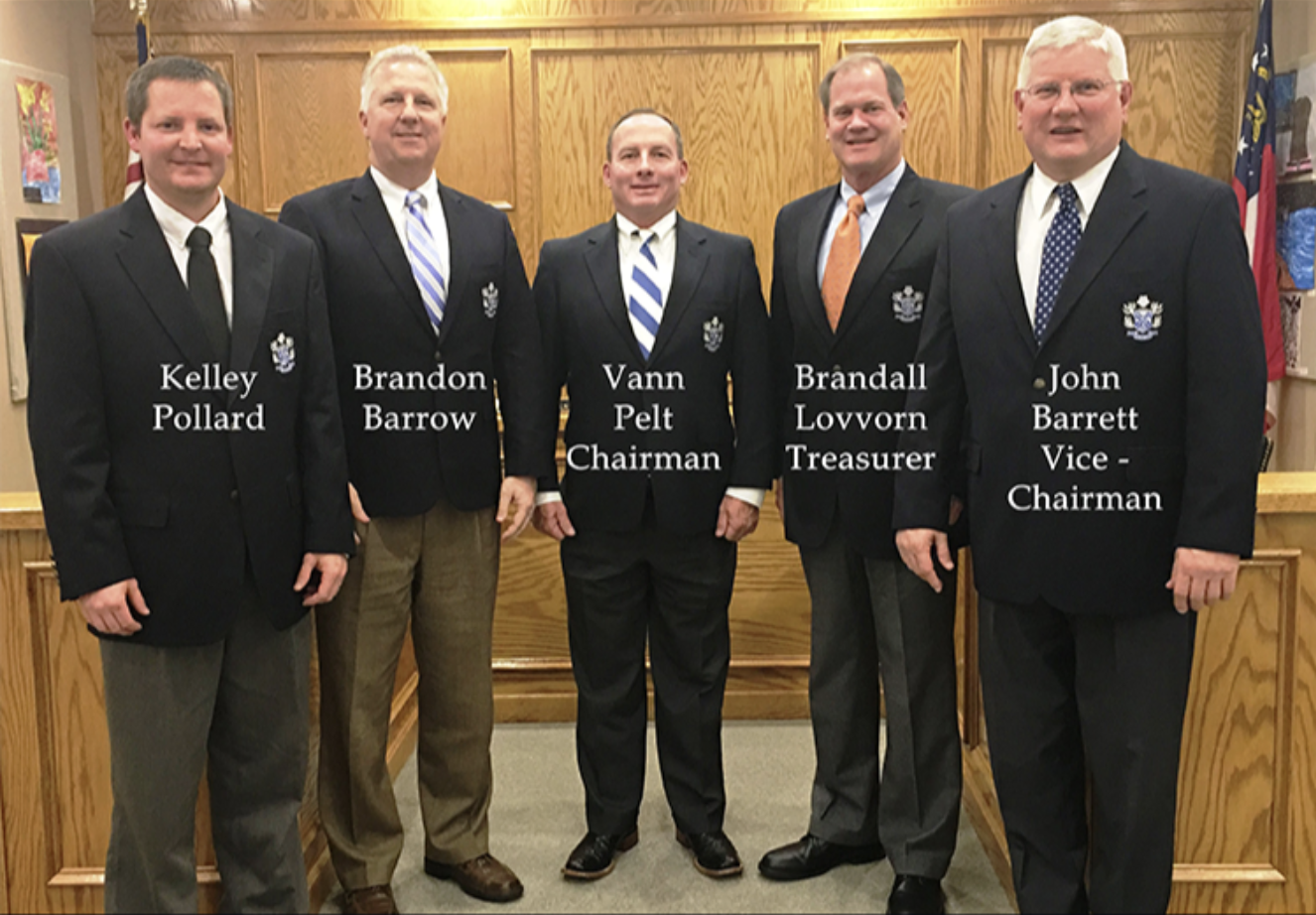 Left to Right: Kelley Pollard, Brandon Barrow, Vann Pelt - Chairman, Brandall Lovvorn - Treasurer, John Barret - Vice Chairman
Board Meetings & Archives
The Bremen City Schools Board of Education meets on the second Monday of the month at 6:30 p.m. at 501 Pacific Avenue, Bremen, GA 30110.
2023 Work Sessions and Board Meetings
Work Sessions - 7:00 a.m., Friday Morning Before Monday Meeting (EXCEPTION: April 10th and October 9th work sessions are on Monday and begin at 5:30 p.m.)
Board Meetings - 6:30 p.m., Second Monday of the Month (EXCEPTION: July Board Meeting is Friday, July 14, 2023, at 8:00 a.m.)
January 9th

February 13th

March 13th

April 10th (Work Session - Monday, April 10th at 5:30 p.m.)

May 8th

June 17th

July 14th (8:00 a.m.)

August 14th

September 11th

October 9th (Work Session - Monday, October 9th at 5:30 p.m.)

November 13th

December 11th
Annual Board Retreat/Called Meeting - 8:30 a.m.
June 1-2, 2023
Board Policy (BCBI) regarding Public Participation:
Meetings of the Board of Education are held to conduct the affairs and business of the school system. Although these meetings are not meetings of the public, the public is invited to attend all meetings, and members of the public are invited to address the Board at appropriate times and in accordance with procedures established by the Board or the Superintendent.
The Board requires individuals to contact the Superintendent, his administrative staff and/or local school administrators to secure a satisfactory solution to any concerns at the lowest level possible prior to referral to the Board of Education.
The Superintendent shall make available procedures that specify how members of the public may address the Board on issues of concern. These procedures shall be available at the school district's offices and shall be given, upon request, to anyone requesting a copy.
All presentations to the Board are to be brief and are intended for the Board to hear comments or concerns without taking action.